Black River Performance Management
The Importance of Knowing Yourself & Others
Knowing yourself and others is an important part of building a purposeful and sustainable positive work culture. Consider this – have you ever read a self-help book, but only to walk away feeling like "apparently I am doing better than I thought?!?!?" However, what did you truly learn in this process? In many instances your true learning is the language and the words that categorize and explain what you have been doing or internally understood, but couldn't clearly articulate. The same can be said for knowing self and others.
Communication issues have and always will be one of our biggest obstacles, whether that is in the workplace or our personal life. Companies spend hundreds of millions of dollars annually on communication development initiatives to attempt to combat this. While there is no surefire approach that will automatically address this, there are steps we take to make significant improvements. For us, part of the strategy is using personality based tools to better understand how people behave, reason, and engage with others. Similar to the self-help book, we establish a language and use this language and evidence-based frameworks to build a rich cultural fabric that many of our other initiatives easily build upon.
Our tools can be used for a wide number of applications such as hiring, succession planning, team building, and performance analysis. These tools can help predict a number of useful qualities of potential new hires as well as attributes from the people already on our team.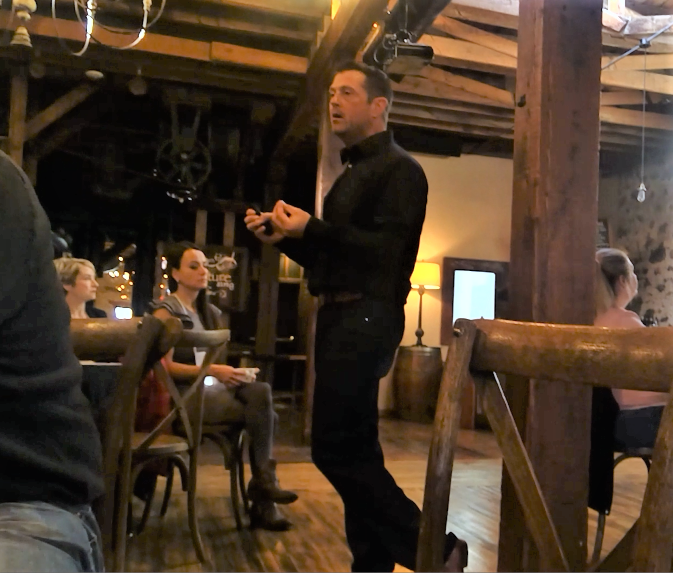 "We hired Black River to provide our first ever leadership training at Bannock County. Rob was fantastic in meeting with us several times to help us develop a training program that fit exactly what we wanted. During the course of the training (it happened over the course of 6 months), we were in frequent contact to check our progress and make content adjustments. As a seasoned leadership training attendee, I have been very pleased with Black River and their approach. I have learned a few new things and most importantly, our team has grown from the training. I would highly encourage anyone looking for training to consider Black River. You will find thoughtful individuals who are genuinely concerned about you and your organization."
Passion is sparked by finding alignment and value within your work.
We are human system architects who provide training as well as the experience and expertise to sit down with leaders and re-tool or re-build the work they do. We get specific with our clients and help them work through their challenges, both professional and personal, to create a productive work environment. We re-build or adjust the system and the skills of the people in the system so the system is more successful in leading to both personal and organizational goals. This is how we spark passion!
Tools for Greater Individual & Team Member Insight:
Cognitive abilities

Leadership readiness

Leadership skills

English proficiency

Safety versus risky behaviors

Leading in a variety of contexts

Motivators and drivers

Behaviors

Emotional Intelligence

Values & Attitudes

Workstyles

Athletic performance
Tools for Teams & Organizations Including 360 Degree Evaluations:
Engagement

Safety culture

Culture and climate

Employee satisfaction

Coaching

Teams

Effective leadership

Leadership development

Individual development
Contact us to Learn More about our Online Learning Solutions
If you're looking to make a positive impact on your personal and professional life, schedule a free consultation with Black River PM.