Experienced Experts Engaging Audiences!
We are life-long students of human behavior.  What makes people tick is what drives the needle of your business.  We teach you to harness and fuel the human spirit and watch your business take off.  As professors, thought-leaders and executive coach insiders, we have mastered the techniques to deliver engaging, entertaining, and truly impactful presentations.
"Rob and Angie are a powerful team, together and individually. They are insightful, entertaining and transformational!"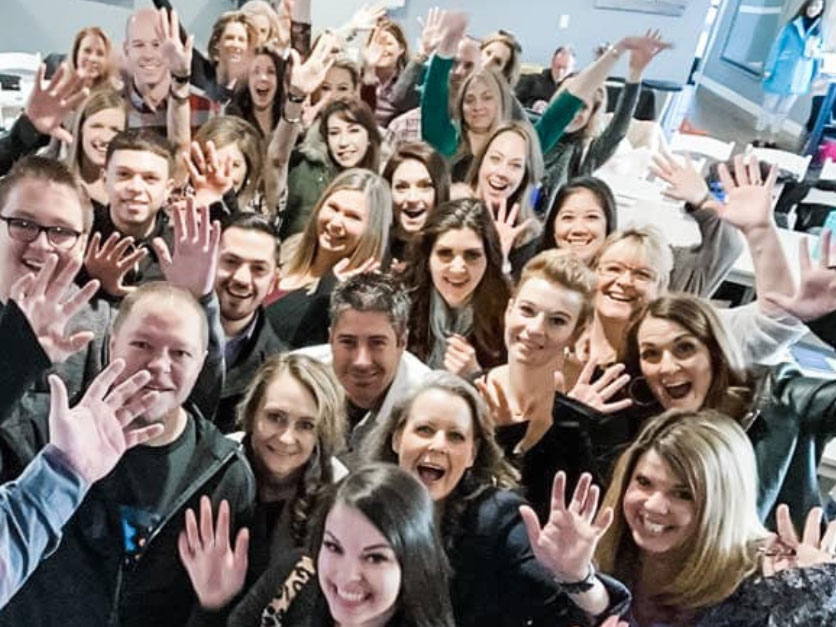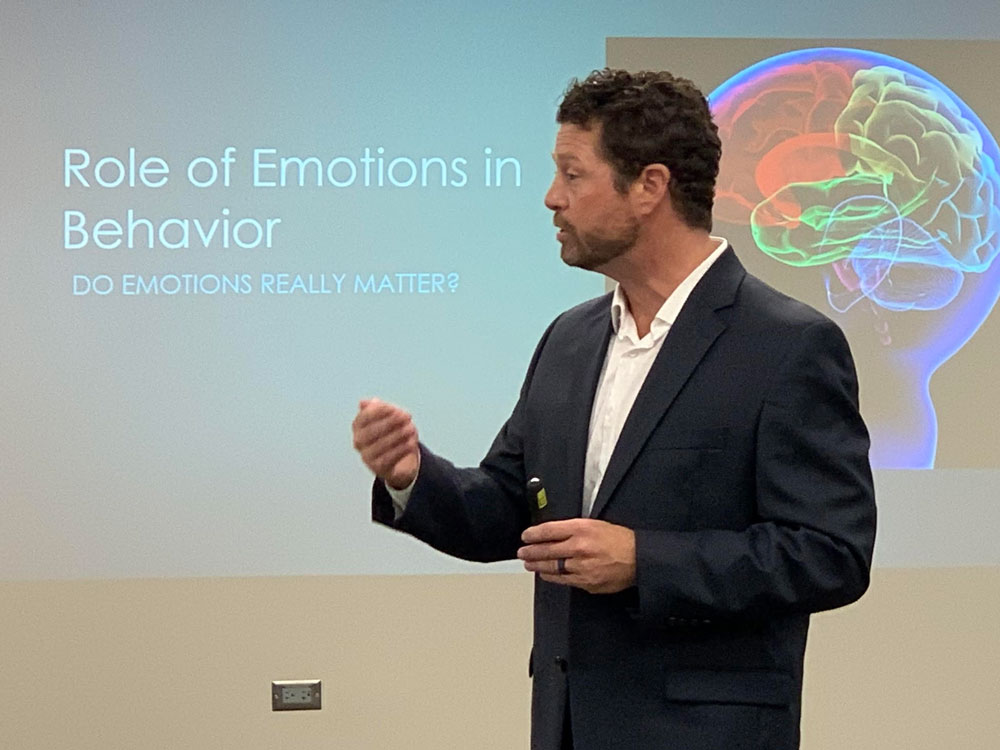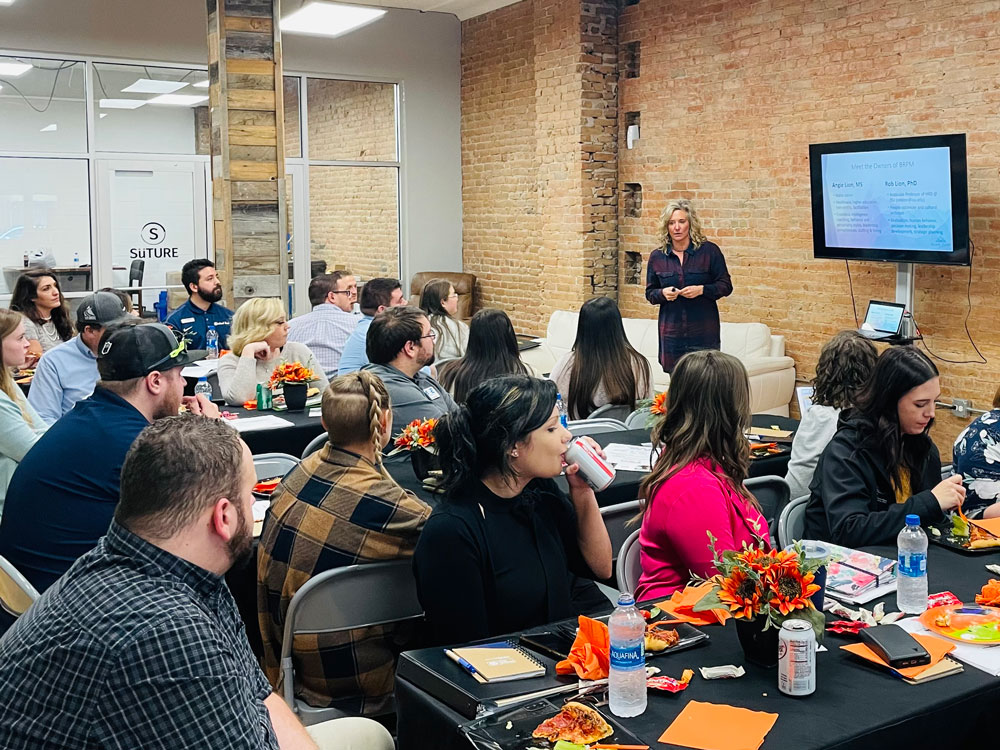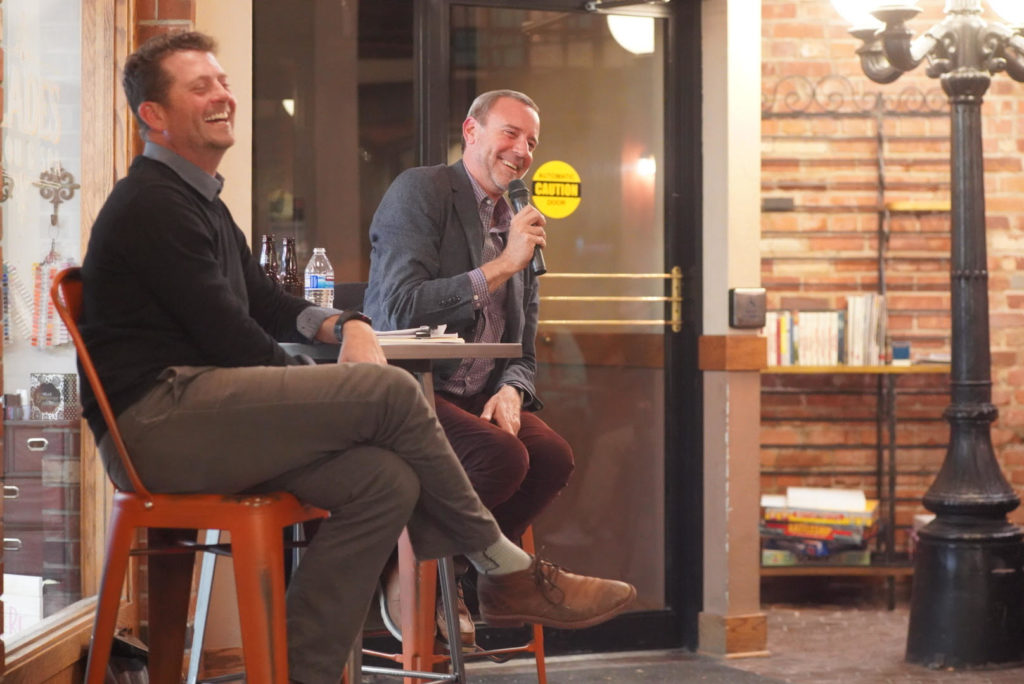 Check out our library of Workshops and Keynote presentations we've given over the years:
Workshop and Seminar Topics:
Human Behavior, Communication & Successful Habits
Teams & Performance
Emotional Intelligence in the Workplace
Growth vs Fixed Mindset
Leadership Academy
Self Leadership & Life Balance
Communication
Subject Matter Expert Topics:
Strategic Hiring Practices
Interpersonal Conflict Resolution
Emotional Intelligence in the Workplace
Motivation Science
Human Resource Development
Decision Making
Leadership Development
Not seeing a topic that sparks your interest?  We are skilled at crafting and delivering an engaging and interesting presentation that delivers a message that inspires, transforms, and empowers your audience!  Contact us for a complimentary consultation.
Need a speaker for an event?
With over 30 years of experience in the classroom and the boardroom, our portfolio is extensive.  We are experienced in expanding the capacity of your team, increasing intrinsic motivation, identifying pitfalls and creating solutions that enable personal and professional growth within your organization.